Paul Young — Every Time You Go Away
Yes, another Pino Palladino line. This time with Paul Young who built his solo career on Pino's fretless sound with a series of hits. One of those was the 1985 number Every Time You Go Away, a cover of the slightly differently named Everytime You Go Away by Hall & Oates.
Young's version features everything 80s: tinny guitar, electric sitar, huge reverb on the drums and Pino's Fretless Music Man Stingray. Just add enough first sub-octave using a Boss OC-2 or a Markbass MB Octaver and you are good to go, Stingray or not. Despite being a huge success and very popular with bass players, I could not find a proper sheet transcription. So, here we are.
Transcription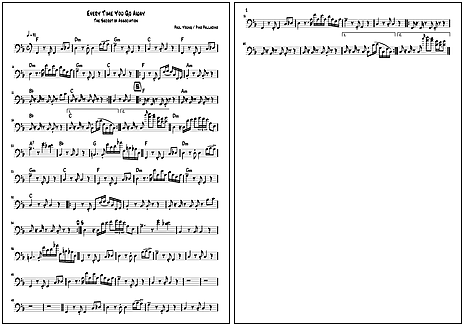 Cover